Act now to Stop Arming Israel.
1. Tell HSBC to divest from and to stop lending to companies arming Israel's brutal oppression of Palestinians. Email the CEO of HSBC: http://waronwant.org/HSBC
3. Target the companies profiting from Israel's occupation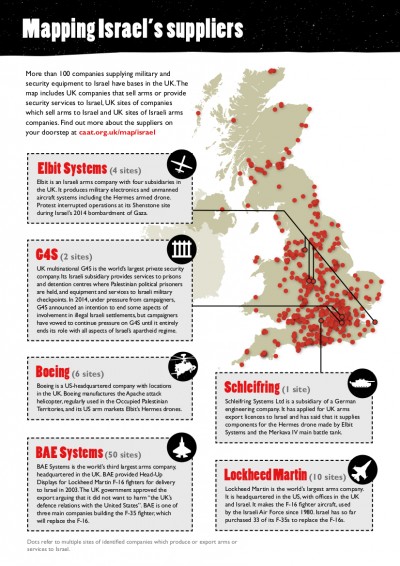 Find the suppliers on your doorstep
More than 100 companies supplying military and security equipment to Israel have bases in the UK. Find out about the suppliers on your doorstep.
4. Support BDS
Support the Palestinian call for a global movement of Boycott, Divestment and Sanctions against Israel. Visit waronwant.org/BDS or palestinecampaign.org/bds.